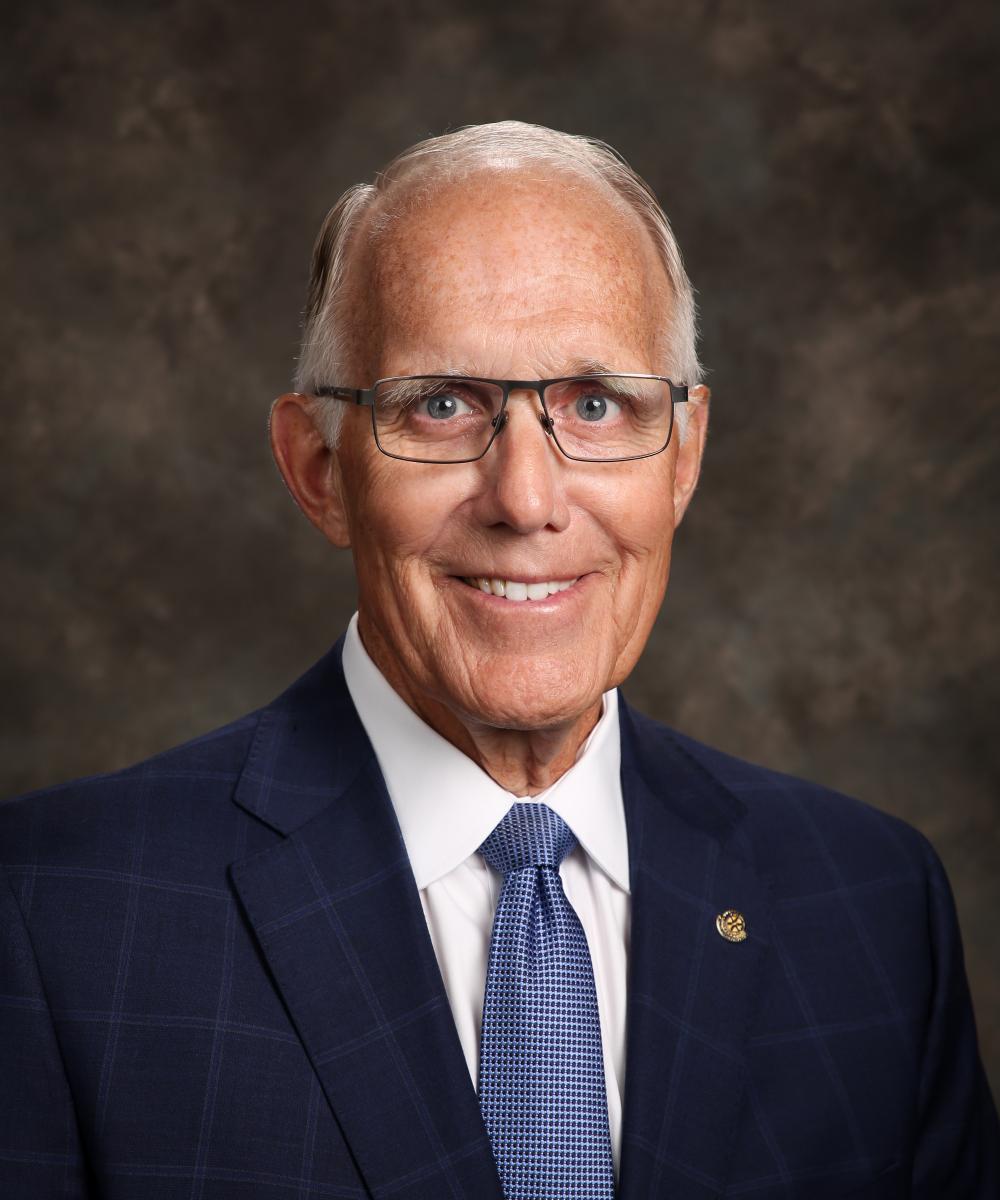 Thomas L. Wilkinson
After graduating from Weber State University with a degree in Business Administration, Tom worked three years for his National Fraternity, Pi Kappa Alpha, in Memphis Tennessee. In 1974, he moved to Omaha and joined the Massachusetts Mutual Agency as a sales representative. Three years later he entered management as a Staff Supervisor for Mass Mutual and in 1985 was appointed General Agent for Mass Mutual in Nebraska and Western Iowa, a position he held until he took early retirement in June of 2000.
Effective January 1, 2020 Tom sold his interest in Heritage Financial Services, however he will remain affiliated with the firm as a consultant and as a financial professional working with clients. During Tom's tenure with Mass Mutual and with Heritage Financial Services he and his firms have received numerous honors. Tom was recognized 27 consecutive years by GAMA International for his firm's commitment to growth and the vision of the insurance and financial services industry. He has also served on the state and local board of NAIFA, the industry professional association. Many of the individuals Tom recruited to the financial services profession have gone on to achieve tremendous sales and management success. During Tom's 40 plus years of industry leadership over 25 advisors have consistently qualified for MDRT, the Premier Association of Financial Professionals®, is a global, independent association of more than 66,000 of the world's life insurance and financial services professionals from more than 500 companies in 72 nations and territories.
Tom holds his Series 6, 7, 22, 24, and 63 securities registrations and is a registered representative of Securian Financial Services, Inc. He has completed numerous courses through the American College and has taught classes for the American Management Training Council.
Over the years, Tom has given significantly to his community having served on the boards of numerous community organizations. He is currently a member of the Rotary International, serves on the board of Millard Rotary, a member of the Interfaith Council for Millard Public Schools, on the board of Millard Teammates and serves as the Director of Public Affairs for his church.
Tom and his wife Cathy have been Omaha residents for over 45 years. They have four children along with eight grandchildren.
1010 S. 120th Street, Suite 200 Omaha, NE 68154
Securities offered through Securian Financial Services, Inc., Member FINRA/SIPC. Securities dealer. Heritage Financial Services is independently owned and operated.
Million Dollar Round Table (MDRT) is an independent membership organization of life insurance and financial service professionals. Membership levels are based on commissions, premiums, or fees generated within a year from investment and insurance products. Members must apply annually and pay a fee. Members must be members in good standing of a Professional Association which has met the following criteria: in existence at least 2 years, have 100 or more members, must be a nonprofit organization, must have a code of ethics and an effective means of dealing with breaches of its code. Members must also adhere to the MDRT Code of Ethics. Working with this advisor is not guarantee of future financial results. Investors should conduct their own evaluation.
Gama International is a membership organization for which individuals must submit applications and payment. The organization is geared toward those in a recruiting, training, or supervision role in the financial services industry. Awards are based primarily on commissions, premiums, or fees generated from investment and insurance products and other criteria relative to leadership, achievement, and recruiting selected by the applicant. Individuals must be current with membership dues and submit an application fee for consideration. Working with this individual is not a guarantee of future financial results. Investors should conduct their own evaluation.